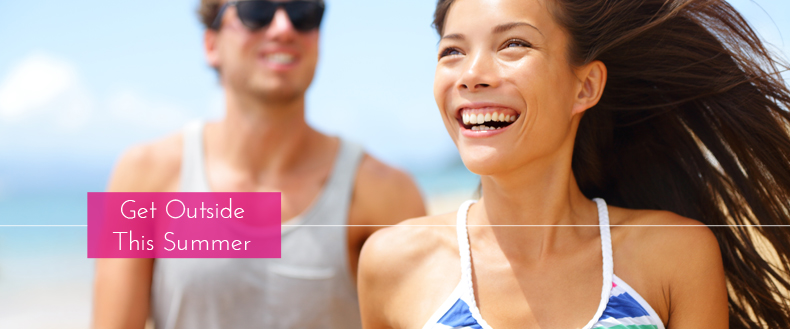 The polar-vortex has officially left the premises which means it's time to get your booty outside! Grab your guy or gal and enjoy one of these outdoor date ideas that offer the most romantic ways to spend a summer day or night.
Camping
The ultimate 'in' outdoor date ideas, you can't go wrong with camping. Stunning views of nature, a sleeping bag to cuddle up in, super romantic bonfire conversations – this kind of date can be a real showstopper (but it's probably best left for those that have been coupled up for a few weeks).
Music Festival
Got a date that loves live music? Hit up a summer festival or concert! There is nothing more fun than soaking up the sun while listening to your favourite band play (except maybe listening to TEN of your favourite bands play). Check out some festivals close to home, or make it a vacay and go to one of the many playing across Canada this season.
Bike or Hike
Giving whole new meaning to "ride or die", a bike date is an awesome way to grab a mini-adventure with your sweetie. Bike around your city or hit up a trail for a more nature-infused setting! Haven't been to spin class in a while? Make it a hiking date instead! Pick a trail to hike together, pack a picnic lunch, and get ready to explore the land like never before.
Park Movie
Forget the theatre – spice up tonight's movie night with a screening in the park. Toronto's offering a ton of park and rooftop movie nights this summer, and they're usually playing great rom-coms (check local listings for more detailed information).
Hit the Water
Cool down in that hot summer sun with a date that takes you to the waterfront! Rent a kayak, take a ferry ride, or canoe around the Toronto Islands for some serious fun. Does it get more romantic than a summer boat ride?