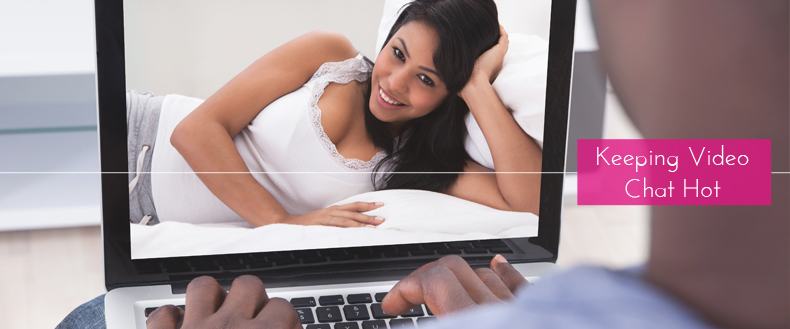 Got a partner who doesn't live in the area, but you're hungry for some lovin'? Thanks to today's advances in tech, you can take traditional phone sex up a notch into virtual video territory. But before you make the move into online hanky panky, check out these tips to help get you started!
Don't be Afraid
If you're already chatting with your lover online you can easily segway some of those sweet nothings into a Skype sex proposition! But, if you're talking on the phone, the nerves might get the best of you. The goal is to not let them. Just take the risk and banish your fears – chances are your partner is going to LOVE the idea of video sexing and will totally get turned on by the suggestion.
Roommates? Lock Your Door!
Unless you're living solo, this should be obvious. Be sure before you make that Skype sex call that your roommate(s) is out of the house, and whatever you do – lock your bedroom door. Imagine them walking in while you're getting down and dirty ONLINE? Skip that awkward moment and take the precautions!
Wear a Little Somethin' Somethin'
Get saucy over video by adding a little strip tease to the scenario! Instead of showing up on Skype already naked (nothing wrong with that either) wear something that's easy to take off. Since you don't get to physically touch each other it's important to stimulate through visuals alone – and a little tease is always good for getting things going.
Make Sure You're BOTH Alone
Skype sex with your significant other can be a lot of fun and safe, but it's still a good idea to have your partner show you his room. Just because it's online play doesn't mean it isn't intimate, and you should always be sure that the only two people having fun are the two on camera.