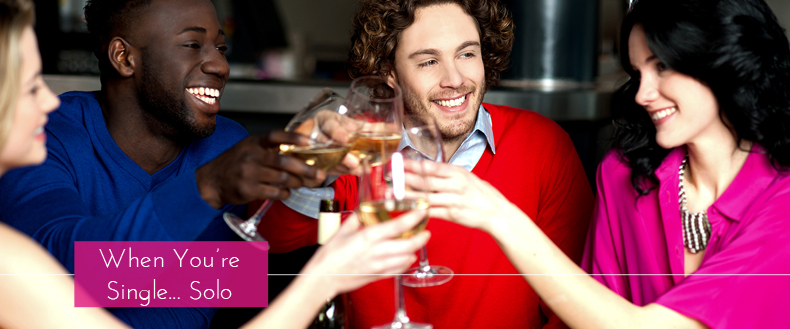 Your friends are married and you're the last single lady – who cares! Just because your pals are all hooked up doesn't mean you should feel sorry for yourself, and it definitely doesn't mean that you need to play the role of "odd man out" until you meet a guy.
Embrace your independence and the freedom that the single life brings, because if everyone's being honest, it can be pretty damn nice!
Enjoy Being Single
Don't feel like dealing with your irritating mother-in-law this weekend? YOU DON'T HAVE TO! Hang in bed, make some eggs and read a great book while your friend watches her husband's mother reorganize their kitchen pantry for the ninth time. Yeah, you're definitely winning this one girl.
Forget Feeling Obligated
The married crew loves getting together, and of course you're always invited. Sometimes it's fun to go out with them, but it's also super normal to not be into it every time the invite comes around. You should never feel obligated to attend an evening out, so if you're not in the mood to be around those friends that are married then don't go. It's really that easy.
Keep Life Busy
Take up a cooking class, join a dating site, hit the gym more often – fill your down time with things that keep you busy. The more time you spend out enjoying your life, the less spent on feeling sad about not having a husband.
Hang with Single People
If you don't know any people that aren't married then maybe it's time to join a club just for singles! Your married friends can chat with you about bad dates, but wouldn't it be more fun to have those conversations with people who are in the same struggle?