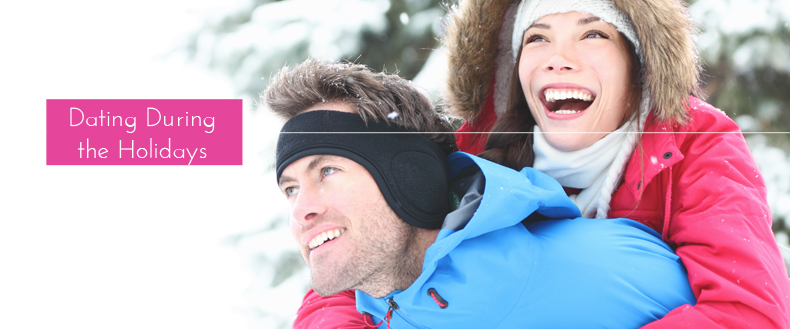 Take Advantage of The Winter Activities!
Just because the weather's getting colder, doesn't mean there are less fun date activities to do! Dating during the holidays can be so romantic because many winter date activities involve more intimacy. Just imagine…cuddling up in front of a fire with hot chocolate in hand…holding hands to prevent each other from falling during an ice skating rink date…and running after each other with snowballs in hand. Dating during the holidays are the perfect way to get to know someone better.
People Are More Open To Date
You know how people get antsy around holiday season because they feel like they're all alone in the world and have no one to celebrate it with? Don't think of it as taking advantage of lonely people looking for a partner, think of it as getting to meet people who truly want to find someone so they have someone special to share the holidays with!
Dating during the holidays gives you the possibility of finding someone special and perhaps the two of you can bond over the fact that you met each other during the holidays. What can be more romantic than finding romance during the season of giving?
It Relieves Stress
Sure some dates may turn out bad…but if a date goes really well, it'll relieve some of that pent up stress you might be experiencing from shopping around for presents, tying up loose ends. Dating during the holidays can be extremely fun because it gives you time away from the real world and you could end up with a date where both of you can vent to each other about the stresses that come with the holidays!
It Might Turn Into Something More Serious
If you're looking for something more serious, dating during the holidays might give you that lifelong Christmas present: a serious relationship! Sure, relationships can turn serious anytime during the year, but there's something special about dating during the holidays that give relationships a magical touch. Additionally, if you stop dating during the holidays, someone else might scoop up your perfect match!
Holiday Outings With Dates Are More Fun
If you show up to a holiday outing alone, that dreaded question will always come up, "So…are you seeing anybody?" or the more cruel and biting statement, "So!! Still single, eh?" As if being single was a horrible and dreadful thing in this society! However, you may not be the type who's into the single life! Bringing dates to holiday outings are more fun. You two can spend the night people-watching and creating memories as you both try your great aunt's famous spiked punch. Showing your date the more personal side of you makes you appear more complex and more real to them, and that's what dating's all about!