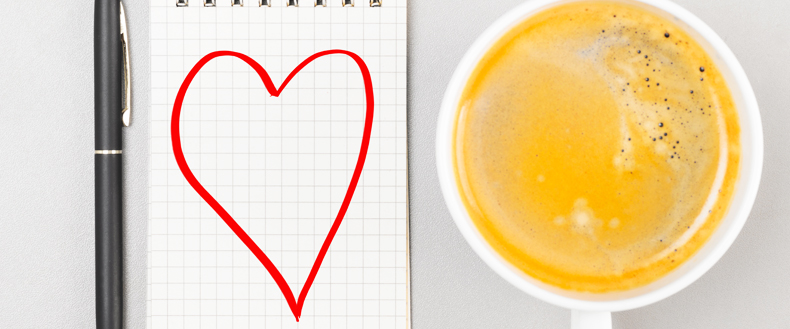 Taking your phone/online date connection into the real world can sometimes feel overwhelming, but before you stress out about that first in-person hangout check our guide on how to prepare. From quelling anxiety to how to kick the conversation up a notch, we've got your real life date totally covered!
Bring Up New Topics
It's normal to reference fun things you and your date have talked about in the past (see point 3), but in order to make sure that your real life chats don't end up feeling like a big case of déjà vu, bring up some new topics too. Are there things that you haven't asked before, but are dying to know? Maybe you're curious about your date's family, hobbies, etc. Go ahead and inject some new questions into that conversation to keep things feeling fresh!
It's Okay to be Anxious
First date jitters are super normal no matter how many times you've talked to your online connection, so don't be surprised if you feel a little anxious before the big day. The best way to deal with any anxiety is to put it out in the open (your date is probably feeling the nerves too), and embrace the feelings for what they are – silly! Expressing how you feel out loud can help take the pressure off the situation. It may even lead to a cute date memory.
Reference Old Chats
Prove to your online connection that you really were listening in all those previous chats by referencing jokes, info they've shared and other old topics. Past conversations can also inspire some great ideas for new talking topics, which is perfect when you're trying to keep up a good first date flow.
They Might Look A Little Different
Not everyone is using super updated photos in their dating profiles, so manage your expectations on what your date actually looks like in real life! The beard he once had may no longer exist and the blonde haired beauty might now be rockin' a brunette mane instead – prepare yourself for some minor differences in your date's appearance and you'll be all set.
If it Feels Right…  Make a Move
If you're meeting up for a real life date after tons of online/phone conversation, then chances are a spark has been lit! Exciting stuff, right? Remind yourself to have some fun and to go with your gut when it comes to making a physical move. Want to go in for a first date kiss? If things start to feel right, you totally owe it to yourself to go for it!
It's normal to build up a great phone or online date partner in your head, but the reality is so much better (because it's REAL). If you manage your expectations and remember to have fun together, you're sure to end up with a super successful first date.