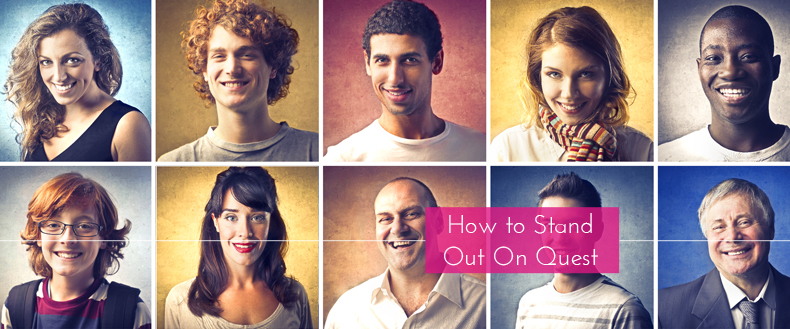 Setting up a winning profile is the most important step after downloading the QuestChat Mobile Dating App because it's the first introduction you have to the hundreds of local singles in your area! Want to know how to make the best first impression online? Here's a few tips to help make your profile stand out (and to land you that first Quest date):
Picture Perfect
A great photo can make all the difference when it comes to online dating! Most people decide in just a few moments (based on photo alone) whether they're interested in making a connection or not. Be sure to take a clear and current photo of yourself that you can upload onto the QuestChat app – go with a picture that makes you look friendly and fun so that you inspire potential dates to message you.
Who Are You?
After you've nailed down the perfect selfie, you'll want to include some info that tells other members who you are, what your relationship status is, how old you are and more. Filling in these simple sections of your profile are mega important if you want to gain the attention of others (Quest uses this info to filter matches appropriately when people search for singles). Make that profile stand out even more by adding a quick bio summing up what you love to do for fun and what people can expect from your personality.
Video Message
Once your profile has been completed you can start connecting with people you're interested in by sending a video message! A flirty video message lets people see the real you – how you talk, what you look like, the sound of your laugh – it's a great way to make a lasting impression, and it's easy to do straight from your phone.