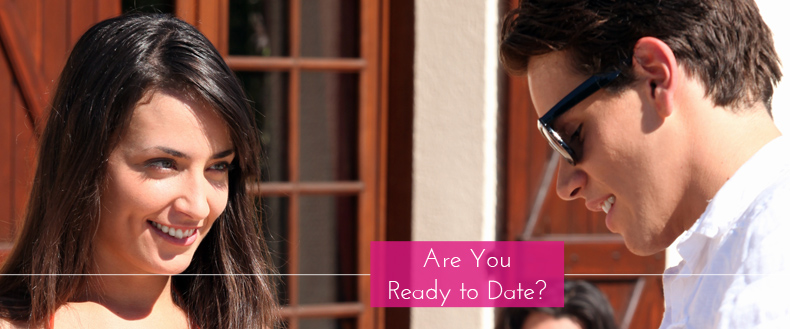 Figuring out if you're ready to hit the dating scene after the end of a relationship doesn't have to be complicated. Give yourself enough time to mourn that last partnership (this is mega important), do a little soul searching, and then contemplate how you want to get back out there.
You're Over It
You'll know you're ready to date again when your thoughts are filled with hope about the future, rather than disappointment over what happened in the past. Everyone looks back on old relationships, but when it comes to the most recent breakup, you should only be thinking about what you learned and how to move forward.
Dates Seem FUN
Going out with someone new can be a little intimidating, but you'll know you're ready to make the move when you see it as a fun experience! Making a profile on a dating site or letting a friend set you up with someone shouldn't fill you with crappy feelings, if it does then you definitely need more time. Dating should make you feel excited and happy – if those are the feelings you get when you think about it then you're on the right track.
It's Your Idea
After a breakup it seems like everyone around you wants to get you ready to date again, but the idea should really be your own. There's no point in going out with someone just because your friends think it will make you feel better! Listen to your heart, tell the people in your life that you'll date again in your own time, and just chill out. It's going to happen when it happens, and when YOU want it to.
So, how do you ease into the dating scene once you've figured out that you're ready? Check out an online dating service! You can make a profile, view others that you find interesting, and start the whole process with an email. There's no pressure or expectation on the Internet, which is exactly the kind of environment you're looking for in the beginning.
A set up from a friend can be a good way to meet someone new as well. You'll get some background info on who your date is from a trustworthy source, and you may even already know the person from past social experiences.
However you decide to go about dating again, just remember to have a great time!