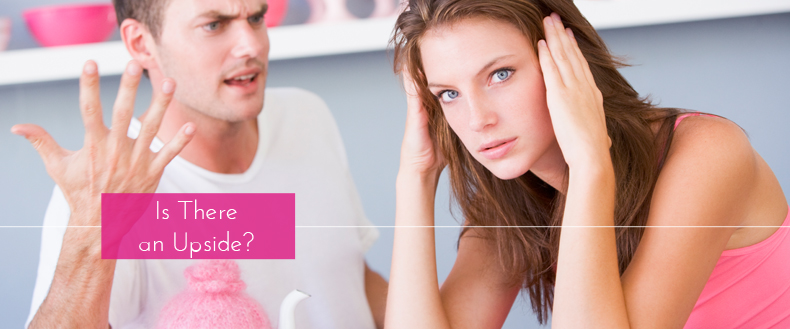 Most people would say that fighting with their partner isn't high on the list of fun things to do together; but hey, it happens! You can't ALWAYS agree on everything; but honestly, you shouldn't want to.
Experts reveal that some arguing is actually healthy in a relationship – read on for how arguments can actually benefit your relationship.
You're Communicating
If communication is the key to any healthy relationship then you've got to factor in arguments! No two people can embark on a partnership and not have a fight or two — it just isn't possible. But that's okay; in fact that's a good thing. Keeping your lines of communication open (even if it brings on an argument) is the only way you'll have an honest relationship with the person you love. Fighting all the time? Well, that's a whole other story.
Get a Different Perspective
Sometimes when you're in the middle of an argument with your lover, you actually start hearing them AND their perspective on things. Maybe you don't give it the time that it deserves in the heat of the moment (that can be tough), but you'll probably come back to it once you've stopped seeing red. Understanding your partner's perspective on something is so important for learning and growth in your relationship. And if you're not learning from each other, what's the point?
Learn About Yourself
Like we've said already: learning from each other is one of the most important elements of a successful relationship. But a great benefit from arguing can also come in the form of learning a lot about yourself! Perhaps the argument teaches you to look at things in a new light, or maybe you begin to notice that you jump to conclusions too quickly — whatever it is that you find, the info is bound to make you a better person.
Tension Release
Let's be real — fighting can totally feel good! The idea that everyone should be on best behaviour forever is ludicrous and completely unhealthy! Get the tension outta your relationship AND the room (especially the bedroom), by laying the argument on the table and hashing it out. It's going to feel so much better.