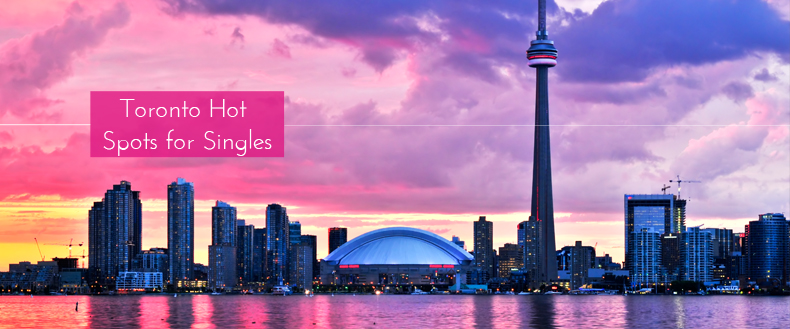 Living in one of the greatest cities in the world definitely has its perks – one of them being there's no shortage of hot spots to meet amazing single people. Thanks to the incredible variety of restaurants, clubs, bars and events, Toronto singles can easily link up and have a blast any night of the week.
Check out the list below for a few ideas on where to meet the date partner of your dreams:
The Ballroom
So much more than just a bar, The Ballroom offers a full bowling alley downstairs, plus live music nights, pool tables and a big patio on their second floor. Always packed with a good-looking crowd, you're sure to strike up a conversation with someone fun!
ROM Friday Nights
Want to party all night at the museum? Friday Night Live at the ROM lets you do just that! Offering music, food, and a unique space to jam in, this weekly event is perfect for Toronto singles that dig drinking with the dinos. Conversation starters are easy here, which makes picking up a total breeze.
Muzik
For those who love to dress up and dance, Muzik is the ultimate in Toronto clubbing. Sexy guys and gals are always found in the VIP booths as well as on the massive Muzik dance floor. Just remember, a large crowd comes with more competition so be sure to bring your A-game when you visit this spot.
The Drake Hotel (Lounge or Underground)
Whether you prefer a dark lounge with a DJ or a hip bar with a band, The Drake Hotel has got your party needs totally covered. The main Lounge will get you mingling with some hotties dancing to Top 40 hits while the Underground usually caters to a more casual crowd.
Don't live in Toronto? You can still meet great single people in the city where you live – try hitting up a bar that caters to your kind of scene and age demo!