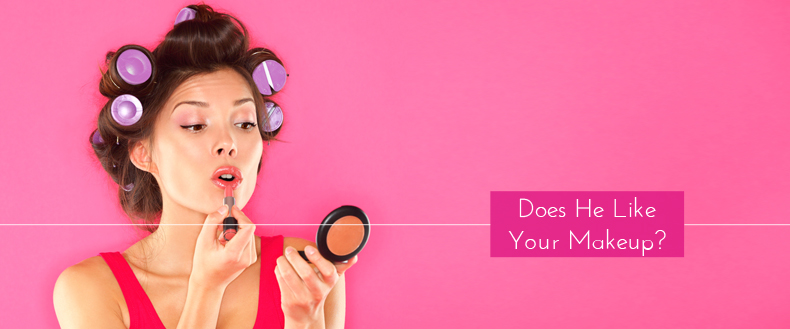 It's a topic of massive discussion – whether it's within the pages of your favourite magazine or on a popular blog. What guys really think about makeup and hair differs from guy to guy, but is finally a topic that's not so shrouded in mystery.
So, let's get straight to the juicy stuff. First up is dark eye makeup.
According to Cosmopolitan, guys actually prefer darkly lined eyes over super colourful eyes. Why? It draws more attention to the woman's eyes and creates a seductive appearance. However, there's no need to go overboard (think: Avril Lavigne or Taylor Momsen). Less is usually more!
One might assume that if a guy likes a bit of dark liner, he also probably loves your flirty false lashes. In reality, guys typically don't love falsies. They can easily look overdone and cause distraction. Your guy's with you because he wants to be with you, not your ultra luxe mink false lashes.
When it comes to the rest of a woman's makeup, guys prefer less over more. They also prefer well-applied makeup that looks natural rather than it being blatantly obvious. We're assuming the guys surveyed by Cosmo are referring to foundation that's way too dark or way too light, or anything that looks "cakey".
Now, on to hair!
Guys love natural-looking hair. Whether it's mostly straight or has a slight wave, guys tend to love the natural look. Anything that's too tightly curled or looks like it required hours of preparation is generally not on their hot list, but that doesn't mean that no guy likes it. Everyone has their personal preferences!
What do YOU think about makeup and hair styles? Share your thoughts in a comment below!