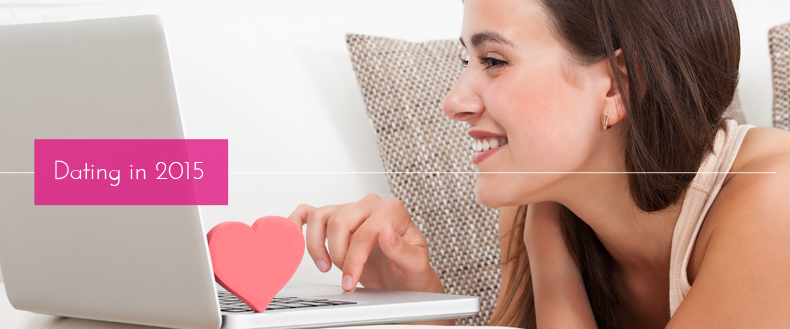 With Google at the tips of our fingers, you can search dating techniques, what not to wear and the best places to take your date to! Had you been dating before Google was invented, you would have been truly experimenting with unknown places. So revel in the power of Google and use it to your advantage. Do your research before going out on that big date. You'll be happy you did and so will your date!
Dating Sites
Dating sites provide an easier and safer way into the dating world. Whether you're a beginner or a long-time player in the dating world, dating sites like QuestChat have you set up a profile and introduce you to a bigger pool of people to date based on common interests or even just by area.
What's great about dating sites is that you are in complete control of who you want to date and who has access to your profile. If someone's being a creep and harassing you, you can simply block them or even report them to the dating site.
Webcam Dates
Got a long-distance sweetie? Mailed letters are a thing of the past (although we won't mind getting one once in a while!) and you can have video chat dates with your long-distance honey whenever it's convenient. No longer are you wondering how their faces have changed and you can have actual conversations with them face-to-face. One sweet tip: Eat dinner with them over the webcam! It's not as good as the real thing, but you just work with what you've got!
Viral Gestures
Sometimes creative people don't get recognition for their grand gestures. Not that they need other people's recognition other than the person they're trying to get with! However, it is these creative people that we can borrow inspiration and ideas from when planning that big romantic gesture for our significant other. With social media sharing sites, you can witness epic romantic proposals or even "prom-posals," and perhaps surprise your sweetie with a gesture that's viral-worthy! Surely your SO's worth more than just a box of chocolates and teddy bears?
More Respect
Although there are still the occasional disrespectful dates, what's great about living in the 21st century is that values and norms are changing. Dating rules that were once constricted to a certain gender are now becoming more transparent, applying to anyone and everyone. This ensures that both sides of a relationship are treated equally and fairly!