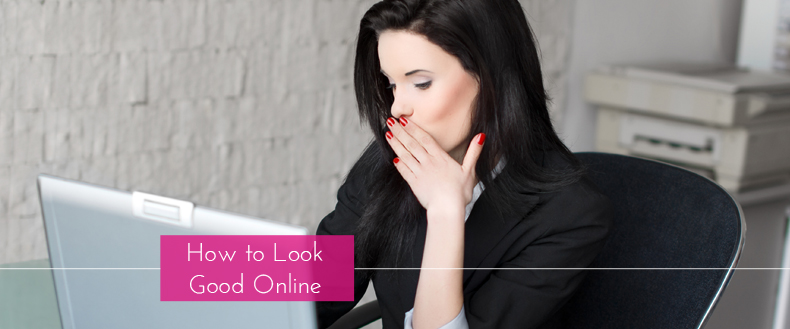 If you thought making a good impression in person was tough, just wait 'til you try to make a good impression online! Leave the creep factor off the keyboard, and learn how to make a positive and lasting impression on potential dates with this easy to follow list of helpful tips.
Sarcasm Comes Later:
You might be fluent in sarcasm, but on the Internet that sarcastic wit you've mastered doesn't always translate. If you've never met somebody before, and the tone of voice can't be heard for clarification, then you may risk offending who it is you're typing to. It's best to leave your sarcastic sense of humour for later on in the relationship (once you've gotten to know each other better) – that way no one can mistake you for a jerk!
Flirty NOT Dirty:
Getting flirty with a potential date online is totally acceptable, but if you want to come off cute instead of crass, be sure to keep the dirty talk to a minimum. Meet in person, go on a few dates, and THEN get a little racy – there's an art to this thing, don't blow it all on a raunchy one-liner.
Nix the Negativity:
A lot of people see the web as a great escape from the real world, so why would anyone want to escape into a conversation online that's full of negative ideas? Nobody's saying overdose on emoticons and exclamation points (ew) to show that you're a happy-go-lucky kind of guy, but definitely try to keep things flowing with some positivity!
Open and Honest:
Sure, it's cheesy to say, but BE YOURSELF. You're trying to make a connection to somebody through the Internet, but at the most basic level you're just trying to make a connection. Period. Be open and honest about who you are, and you'll immediately put the person you're talking to at ease (and even indirectly encourage them to do the same).