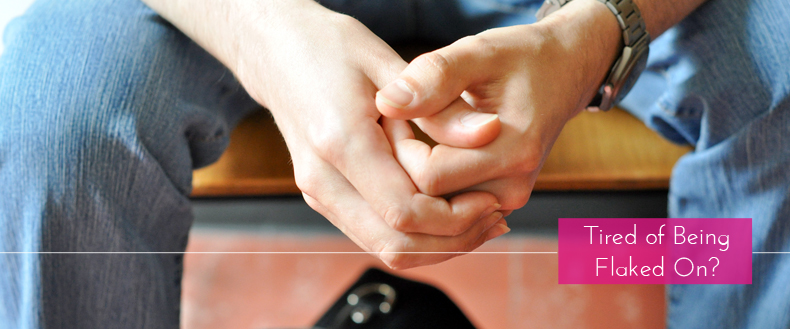 I'm not afraid to admit it and be completely honest – my love life has had a lot of ups and downs. As a result, I have been using various chat lines, online dating sites and matchmaking services for the past 15 years. Some services are better than others, but one thing they all seem to have in common is that girls sometime flake. If you're not sure what that means it is when you have plans and then someone gets cold feet out of nowhere and the date doesn't happen.
I found online dating to be the worst for this. I was using Match, eHarmony, OK Cupid, etc. and I would trade messages back and forth with girls and we would have solid plans. But then something would always come up. We would usually reschedule, but it was still a huge pain in the butt to have to change up my plans.

This is the very reason I use Quest to find local singles now. I've been using Quest for the past year and can say that I have never once had a flake. It's probably because developing a connection through one-on-one chat is so much different than trading messaging through an online dating site.
Live chat works wonders at helping you determine what the other person is looking for and if you're a match that could work. I feel like I can learn more about someone in 5 minutes of talking to them on the phone than I can through 50 emails or online messages.
By the time I go to meet someone from Quest I've already spent a lot of time getting to know them and we have found that there's a serious connection between the two of us. This really reduces the risk of flaking and makes it so that we have an even more fun date!
-Jerome, Atlanta