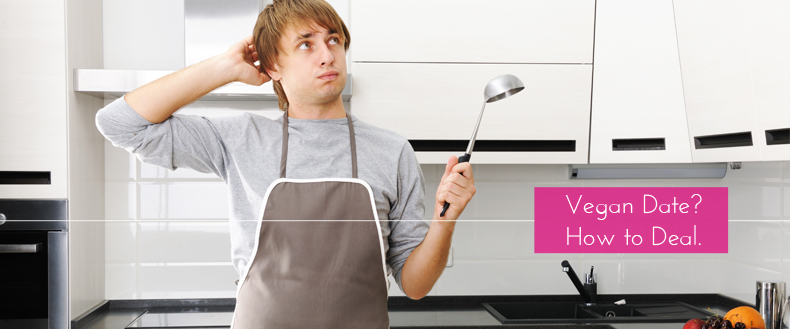 It seems with every passing year more and more people are choosing to overhaul their diets and live the gluten-free, veggie or vegan lifestyle! Whether your date has dietary restrictions due to allergies or not, it can be difficult to figure out where to take them for a delicious dinner out (especially if you yourself are a wheat-eater or carnivore). Check out the list below for tips on what to cook, where to find great recipes, and what local restaurants are best for both of you on date night!
Fresh Restaurants
Offering a ton of locations around the city of Toronto, you can't go wrong with a visit to Fresh. A vegetarian's dream come true, the Fresh menu serves up delicious veggie food (check out the quinoa-crusted onion rings!) and fresh pressed juices. Best part? They've got tons of yummy options that appeal to even the non-vegetarian, so you'll get a great meal too!
VegWeb
Want to try your hand at cooking your vegetarian or vegan date a feast? Look no further than VegWeb! Not only does this amazing site offer hundreds of recipes all organized by category, but they also supply a TON of information on how to make the leap into veganism (in case you want to try it out for yourself).
Gluten Free Girl and the Chef
Learn to cook up awesome gluten-free goods when you visit this top rated blog! You'll read all about the gluten-free lifestyle benefits, plus find out what brands and substitutes can be used in your cooking to cater to the gluten-free date you're wining and dining.
Green Kitchen Stories
Listed as one of the best vegetarian blogs on the Internet, Green Kitchen Stories provides inventive and delicious recipe ideas for their veggie followers. They also showcase stunning photographs of their dishes all over the blog space – we dare you not to salivate while staring!
Tacos
Invite your date over for a truly scrumptious, Mexican-themed taco dinner. Go meatless by substituting the beef filling with black beans, pick up a few gluten-free tortillas made with corn, and sprinkle some Daiya "cheese" over the rest of your veggie toppings for an ooey-gooey melt factor. You and your gluten-free, veggie or vegan date will love this dish so much, we wouldn't be surprised if you ended up throwing a fiesta in the recipe's honour!
Have you ever had to cook for someone with special dietary restrictions? Was it hard? Let us know in the comments below!