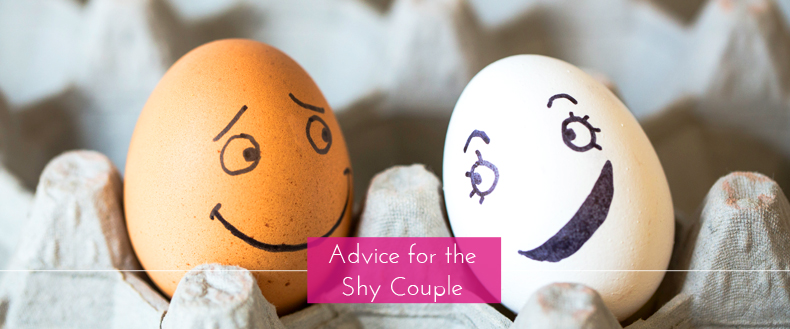 Finding your voice in a relationship is already tough for most people, but when you add a shy personality into the mix it can feel close to impossible. You probably know couples that have found a balance (one is more extroverted than the other), but how do two shy people in love figure out successful communication? Get some answers when you check out this list offering a few tips for shy couples!
Start with Light Conversation
When first entering a relationship with someone just as shy as you are it can be hard figuring out how to keep conversation flowing. Start with small talks on some easy topics such as work, music, movies, etc. You'll both get a good understanding of what the other is into and before you know it you'll find yourselves in a comfortable and fun chat.
Don't Be Afraid to Speak Up
If something is on your mind (good or bad) force yourself to say something to your partner. The tendency for shy people is to keep feelings to themselves so as not to ruffle any feathers, but in a relationship talking to one another is key. Find a time or place that feels most comfortable – it'll help ease you into the chat.
Get Scared Together
By pushing one another outside of your comfort zones you automatically help open one another up to new experiences and new ways of expression! Go do something that feels a little scary, but do it as a unit. Taking on a challenge as a couple will show both of you just how strong you are independently and together.
Write it Down
Ok, so having a big talk in person is a bit of a stretch? A great way to communicate with your lover is to write to them! Texts or emails or even old fashioned letters are all awesome ways to talk to one another about feelings, without making anyone uncomfortable. Writing things down gives you time to think about what you want to say and gets everything out without any fear holding you back.