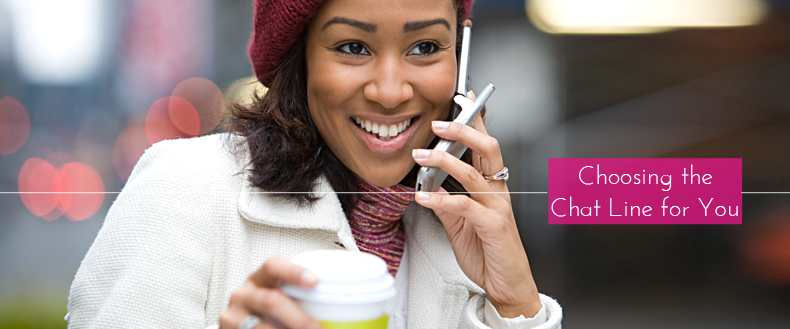 In a sea of online dating websites, more and more people are going back to the basics and choosing a local phone chat line to meet singles. In this post, we cover the five steps to take to make sure you're choosing the best phone chat line for you.
You have lots of options out there; we're not going to lie! BUT you only have a handful of high quality options that are consistently safe, real and fun. When it comes to choosing the best phone chat line for you, it's always best to start with consistency.
Ask yourself… is the phone chat line consistent in delivering a high quality, engaging customer experience?
QuestChat has some of the lowest system maintenance downtime in the industry and prides itself on exceptional customer service. With a 24/7 customer support call centre and a local calling number for just about any city across North America – Quest is as consistent as it gets when it comes to phone chat lines.
Then, call in and give the chat line a try. How many people are available in your local area?
QuestChat is the leading singles chat line across North America, with major cities boasting hundreds of local callers at any given moment. You'll always have someone to connect with on QuestChat – any day, any time. If ever you feel like exploring a little further away, you have the option to see who's on the line from outside your local calling area.
Lastly, take a look at the price. Is it reasonable, affordable and fair?
QuestChat offers a premium phone chat line product at a very affordable price point. We work hard to maintain fair and competitive pricing, which means we regularly re-evaluate the market and really listen to our customers' feedback.
---
Now, we don't mean to continue to toot our own horn but we're pretty sure you're going to love our phone chat line. Give it a try for free! First time male callers automatically get a 60-minute free trial and ladies always chat for free. Look in the upper right hand corner of this screen to get your local number now. We can't wait to hear from you!