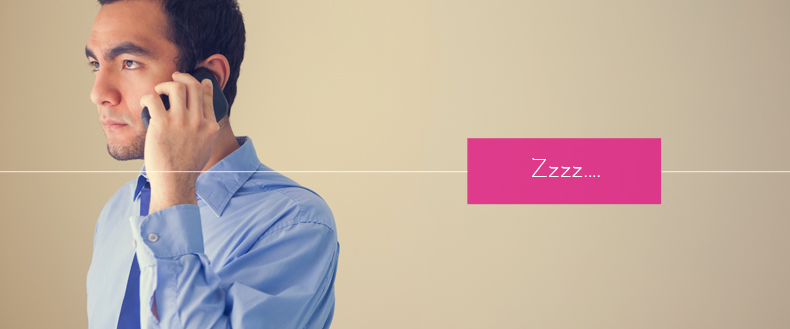 The short answer is no. The long answer? Anything is possible, but the chances of connecting in real life with someone who is SUPER boring over the phone are slim to none. Phone chats help warm you both up to meeting in person, and if the guy/gal on the other end can't make that even a little bit interesting over the line, don't count on them coming through in real life.
You Either Have Personality…Or You Don't
A person who is boring over the phone is probably just as boring in real life. Fact. Personality is something you have or you don't, and it's also something that's made evident no matter what the medium. A phone call, a text, an in-person hang – if somebody is fun that becomes obvious just as quickly as it does when someone is a total bore. But if there's one thing we learn from a boring phone chat, it's that a real life one would be just as lame! With apps like QuestChat you can avoid an awful date by figuring out if a connection exists over a phone call or message first. Getting the deets BEFORE the meet up – it's kind of great right?
It's a LOT of Work
If you've ever spoken to a person who was just plain boring, you're already aware of how hard it can be to keep a conversation interesting. You end up carrying the whole thing on your own and it becomes extremely clear that making a connection is going to be a ton of work. Should it have to be that hard in the beginning? No! Make it easy on yourself by using the Quest app to find people you actually get on with – not those that put you to sleep.
You Want Someone Well Rounded
Not everyone is going to be amazing on the phone, some are definitely better than others! But if he's someone you can only connect with when you're together in person – that might pose a bit of a problem in the long run. What happens if both of you go on a trip somewhere and all you have is a phone call to reconnect? Boring calls in that case can make for confused feelings, and you might end up opting out of the whole thing, having wasted time on someone who wasn't your total package.