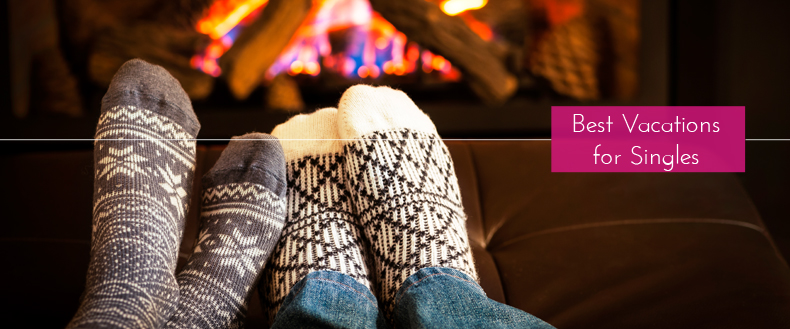 Ready for the winter? We most certainly are ready to tackle the promises of winter wonderland with these singles vacation destination trips. Don't worry, we DO realize that we've still got to finish up summer and make our way through fall. But, this post is to encourage you to start dreaming up how you want to spend your winter (and maybe even book a trip at an early bird discount rate!):
1) Hang Out At The Beach
What better way to escape from winter by traveling to a tropical country where the weather is sunny all year around? You can keep flaunting your beach body and avoid the wintry chills by cozying up with your pals on the sand. Island vacation getaways are becoming increasingly popular singles vacation destinations because expenses are cheaper during the winter season and not everyone loves the cold!
So pack your bags, your favourite swimsuit, and a whole lot of sunscreen because you are going to be one golden hottie when you come back from your beach vacation!
2) Hit Up The Ski Resort
If you happen to love winter and everything about it, then booking a trip to a ski resort is a great singles vacation destination! You'll meet a lot of like-minded people who also love sports and everything winter and you won't have to worry about battling that winter weight bulge because you'll be burning off calories when you're on the slopes!
Whether you're there for skiing, snowboarding, or snow fights, a getaway at the ski resort will surely get your heart pumping!
3) Check Out Winter Carnivals
There's no easier way to get in the spirit of winter! Check out local winter carnivals or even neighbouring cities for these winter festivities. Sure it'll be filled with the cheesiest of winter ac-tivities, such as snow fights, drinking warm apple cider, and snow sculpture competitions, but let's be honest.
These activities are what make winter so glorious!
4) Indulge Yourself At A Spa Resort
If you're not the winter sports kind of person, then a spa getaway is the perfect alternative for you! Book a weekend at a spa resort and while you're getting a massage treatment or relaxing in the hot tub, there are plenty of resorts that allow you to enjoy the view during the treatments.
Just imagine relaxing to the view of a winter wonderland, all without having to put on a parka!
5) Staycation
No money? No problem! A staycation is stress-free and the cheapest option on the list! You can take the time to do some self-reflection or catch up on some much needed sleep. On stay-cations, you can pretty much do whatever you want without having to worry about which activity you're going to do next. Is it sightseeing today or another round on the ski slopes? There's none of that here.
During a staycation, you can binge watch on Netflix all you want while wrapping yourself in a nice cozy blanket and sipping on your favourite hot drink!