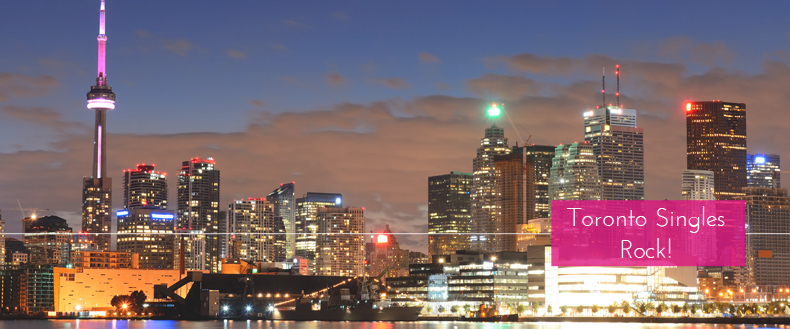 If you're from the CN Tower loving city then you're already well aware of just how awesome Toronto singles truly are! But if not (or in case you need a reminder), here's a quick breakdown of what makes Toronto singles so amazing.
1. Love Good Food
Toronto's got a wicked food scene so it's no wonder that residents of the city know a thing or two about good eats! You'll never have to worry about where to do dinner when you're out with a Torontonian – in fact the biggest problem will be figuring out what you don't want!
2. They're Multicultural
The T-dot is a multicultural hotbed, just full of amazing cultures from all over the world! Toronto singles offer great insight into their fun backgrounds and love nothing more than to share their culture's food and history with other people. Just look at all the awesome cultural street fests that take place every month!
3. Ambitious, baby
Toronto singles play hard, but they work even harder to achieve their career goals. If you look around this town you'll see tons of new bars, cafes, and restaurants that have opened up under the ownership of young Torontonians. Oh, and did we mention the city's amazing start-up scene? These singles have got serious ambition.
4. Care about Health and Fitness
So, we know that Toronto loves to eat great food, but their residents also know how to work those calories off! Walk into any of the gyms, bootcamp classes or yoga studios in the downtown core, and you'll find them packed with Toronto hotties doing their best downward dog.
5. Adventurous
Think date night with a Toronto single is going to be boring? Think again. Whether it's biking around the islands, hitting the park, going to a film festival, or taking a motorcycle riding class, daters in Toronto LOVE to keep it interesting. Up for anything and always ready for an adventure, you'll have a great date with a T-dotter.
6. They're SUPER stylish
Style is the name of the game and Torontonians know how to rock a cool outfit. From hipster chic to a Bay street business suit, this city's dwellers dress well!
7. Diverse Music Scene
Toronto singles are all about listening to music (just check out one of the hundreds of live music venues we've got for the proof). No matter what your musical taste, you're bound to find a date from the Dot who digs your scene.
8. Date Ideas Aplenty! 
There is SO MUCH TO DO HERE! No, seriously. Don't ever fear about running out of exciting date ideas, because Toronto has amazing things to see and do everyday. And their singles love to take part in all the action.