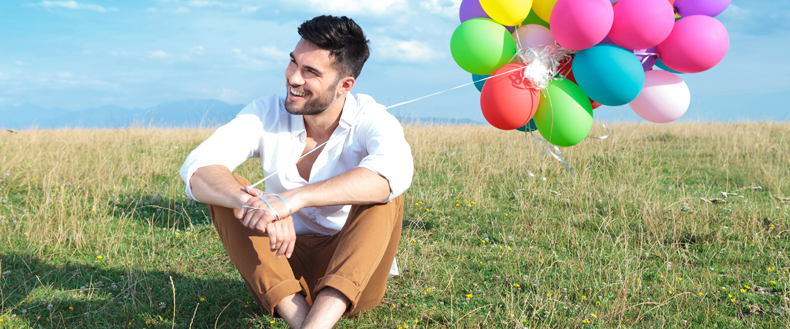 Living the single life comes with a ton of great perks (read: not having to shave your legs everyday), but it's always most fun to evaluate why it rules according to the season you're in! Thought the best time of year to be single was summer? We've got a feeling that spring might just give those hot days a run for their money. Here's our list on the best things about being single in the spring:
Spring Break!
If you're not living it up on the Spring Break scene when you're single then colour us surprised! There's no better time to enjoy the single life than on a beach, with a drink in hand, meeting half-dressed hotties. While your attached friends freak out about their partner's whereabouts, you'll be flying free, sipping on mojitos and enjoying a drama-free vacay. Yes, please! Here are a few other amazing things about being single in the spring:
You Can Focus on You
Whether it's losing that winter weight or focusing on career goals, most people aim to turn over a new leaf once the spring season hits. Relationships are always a bit of a distraction, but when single you can take all the time that you need to figure out how to do YOU. Being selfish never felt so refreshing.
Make More Time for Friends
From farmers and flea markets to park hang sessions and patio beers, there's a ton of great activities to engage in with friends once spring appears! Best part? When you're single, there's no reason to feel guilty about spending those fresh and sunny days with your favourite group of pals.
Live Out the Spring Day of Your Dreams
Want to go to a baseball spring training game? Feel like hitting the flower gardens to literally stop and smell the roses? Well singles, it's time to rejoice! Whatever you want to do with your spring days (however you want to spend that time) is totally and completely up to you, no compromising necessary.
Spend Your Cash on Clothes
If you crave spring fashion then you'll love being single this season because all of the cash usually spent on date night can now officially go to new clothes! Shoes, bags, blazers, and dresses – they can all come home with you (and the extra closet space is just a beautiful bonus).