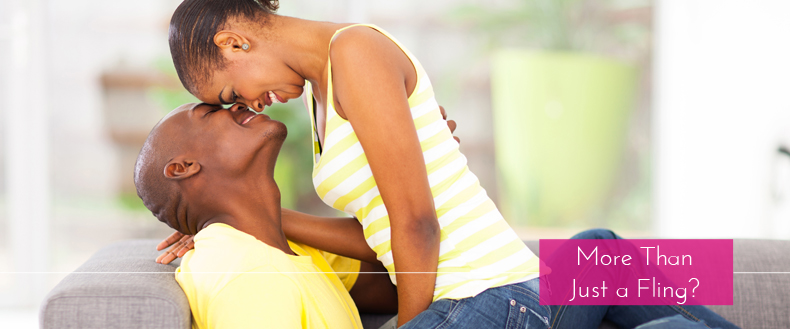 The summer might be winding down, but that doesn't mean your summer fling has to too! Figure out if that perfect July love is the real deal by looking out for these seven signs.
1) Talks about the Future
If you and your summer romance partner are talking long into the night about the future (and seeing the other person in it) then you're in a real relationship. Flings are for fun and the non-committal – they don't include serious chats on where you'll both be in 6 months!
2) Meeting the Family
Going on family meet and greets definitely suggests that you've become his girlfriend! Getting introduced to mom and dad is a pretty big deal for most people (usually reserved for only the special romances).
3) Plans after Summer
Buying tickets to that concert in the fall? Talking about being each other's dates to his friend's winter wedding? If you're making plans that go beyond the summer season, rest assured this isn't just a silly fling.
4) It's more than just Sex
The sex might have pulled you both into this fling in the first place, but it isn't the only thing keeping you interested (you love to talk about real things and go out on cute dates too)!
5) You over Friends
Does he ditch guy's night out to spend some quality time with you? Take it as a serious sign that this guy wants more than just a summer relationship.
6) Exclusivity
The minute you have a talk about being exclusive, or start referring to him as your boyfriend, it signals that you've entered into a relationship (and not just one that works during the warmer months).
7) The "L" word
Saying "I love you" is the ultimate sign that you've gone from summer fling to a full-blown relationship. Congratulations on locking that girl down!