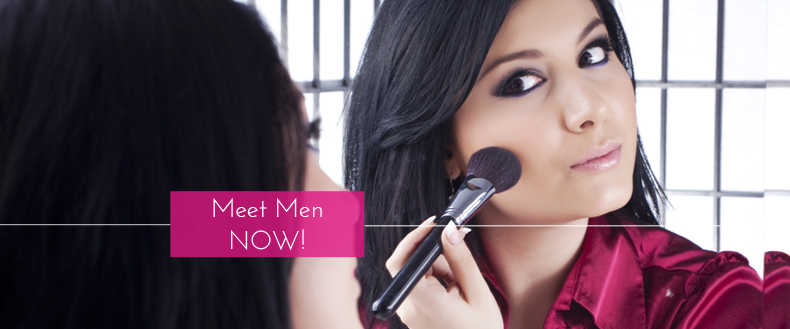 Tired of trying to meet the man of your dreams at a sweaty club? Sparking a romance can be tough when any chance at conversation is drowned out by a thumping Usher beat. But no need to worry! Hang up the cocktail dress, put away the too-high high heels, and check out this list of spots where you can meet men easily – no bartender required.
1 – Cooking Classes
Some of the best date conversations happen over dinner, so it's no surprise that singles cooking classes have become so popular! A fun and interactive way to learn some new dishes, you'll not only get to up your kitchen skills, but you just might meet your very own chef. While you chat about wine reductions and beef cuts, throw in some more personal questions to find out if you've got anything in common besides your love for food.
2 – Ballroom Dancing
Forget the waltz, most ballroom dancing schools offer awesome salsa classes for singles! A sexy Spanish dance that involves spicy moves and a whole lotta touching, salsa is sure to bring the heat. You and your partner won't have to worry about conversation starters, as mastering the steps together will offer guaranteed talking and plenty of laughs.
3 – Meet-Up Groups
Feel like grabbing a coffee and chatting with some new people? Check out a meet-up group in your area that caters to folks that are single! Offering everything from book clubs to movie outings, these gatherings can help you meet men in a comfortable way, and are super perfect for the more introverted gal.
4 – Online Dating Sites
It's not that uncommon to meet a couple that started their romance through the power of the Internet. Finding someone you click with can be hard, but when you're on a site or a chat line that's dedicated to singles looking for love, the game feels a lot easier. All the guesswork gets eliminated thanks to full profiles that give you insight into the person you're talking to before you even contact them.
5 – Yoga/Running Classes
Sweating in spandex is a good way to meet guys? This might not be for everyone, but for the health conscious, yoga classes and running rooms could be the ticket! Powering each other through the last mile of a run, or commenting on a great downward dog form can instantly strike a connection between you and a partner. After you've centred yourself, ask him out for a green smoothie and get to know his other interests.
6 – Speed Dating
Ok, so maybe you're not going to meet the love of your life in 15 seconds, but if nothing else you'll have fun AND meet people. Grab a drink, some good conversation, and just enjoy yourself – that's the goal!
Have you ever tried one of these ways to meet new people? Let us know!