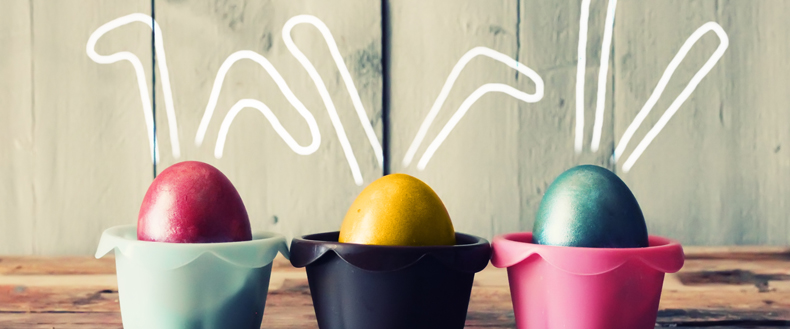 Participate in the Easter Egg Tradition
Whether you help create and dye Easter eggs, plan the egg hunt, or help out the little ones as they scavenge for them, help create memories for the younger generation by giving back. Take what you've learned from your years of Easter egg hunting and provide that same experience for the young ones! Keeping the spirit of Easter alive is just as important as remembering its message and while kids may not fully understand the concept of it, the Easter egg hunt tradition is a great way to infuse religious lessons with something fun and relatable for the children.
Help the Needy
Not everyone is as privileged as we are to participate in egg hunts or indulge in a big traditional family dinner, so why not help the needy out during the Easter season? Visit an orphanage to help teach children about the importance of Easter or volunteer at your local soup kitchen to help them with handing out Easter food. There's no better way to celebrate Easter and no greater gift than giving back to those less fortunate.
Plan a Traditional Easter Sunday Dinner with Your Family and Friends
Instead of going out for an Easter feast, get the family and friends together and host your own dinner party! Even though Easter dishes vary across different cultures, what's great about hosting your own dinner party is that you can incorporate whatever dishes you want to! Usually, in our Western society, the main Easter dish consists of a great lamb roast or a nice juicy ham! Don't forget the hot cross buns for dessert! These sticky buns have a cross on their top part to symbolize the symbolic cross seen in Christian customs. Additionally, the Simmer cake, which features 11 marzipan balls, is also a popular Eastern dessert dish, as each marzipan ball depicts the 11 disciples of Jesus.
Learn More About the Religious Aspect of Easter
So maybe you were the kid who daydreamed during religious services rather than listening to the sermon. That's okay! We all did that at one point or another. If you're looking to learn more about Easter, going to a religious service is an easy way to immerse yourself in its message.
Start Spring Cleaning!
So this isn't really a typical Easter celebration, but since rebirth is the ultimate Easter theme, why not use this time to get rid of the extra stuff you don't really need and start anew? The earlier you get started on spring cleaning, the more you'll be able to get rid of. Making space in your house for new energy can truly help in understanding the message of Easter. Starting over can be difficult, but the benefits you reap in the end from starting over can do wonders.