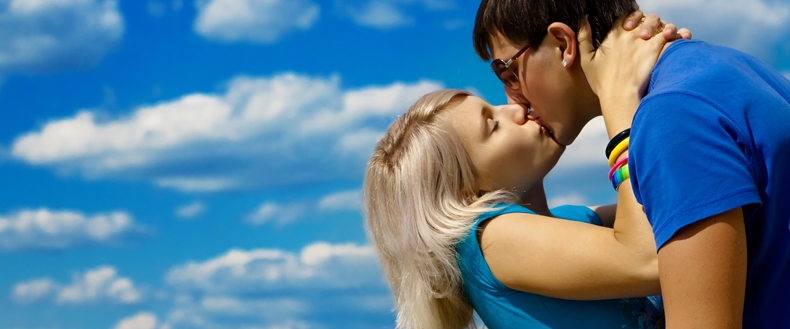 Shyness won't get you anywhere in dating! That's for the old ages when playing coy was a thing, but these days, if you want something, then get it yourself! Be the go-getter dater you've always wanted to be with these top 5 things you shouldn't shy away from when dating!
A Kiss
If you have the sudden urge to kiss the special someone that you've been dating, go for it! Life's too short to hesitate in a passionate moment. They'll definitely be surprised by your romantic and intimate gesture, but it's one kiss they'll never forget!
A Great and Unforgettable Date
If you find that your dates have been a little on the low-key side lately and you want to spice it up, plan the most unforgettable and grand date you've ever been on! Don't wait for your dating partner to get you what you want! Show them that you're capable of having a good time yourself by planning the date that you want. They'll thank you over and over again for showing them a good time!
Respect
New relationships are a time to establish boundaries of what behaviours are okay and which ones are not. You won't sound picky or high maintenance by establishing boundaries because you deserve respect however way you want to be respected. Dating someone who doesn't respect your wishes can go, but the ones who do can definitely stay.
Their Time
If you find that the person you're dating hasn't had much time for you and is always busy, ask for their time! Even if it's just for a cup of coffee or a quick lunch, don't shy away from asking for their company. Chances are, they've been looking for someone to take them out of their busy schedule and that person may be you! They'll thank you for rescuing them and you'll come out a happier person by taking the upper hand and leading the way.
The Talk
Establish where you are in your dating relationship when you feel like you're ready to have the "Where are we going?" talk. It's no fun, but if you find yourself wanting to go forward with your relationship and keep dating them, having the talk on your own terms makes it easier for you to get your answer!
So Stop Being Shy And Go For It!
Get what you want by asking for it! Choose the happy that you want and your relationships can reach the highs that you want. Being shy at first may be cute, but in the end, not being able to voice your opinion and desires will leave you feeling unsatisfied.