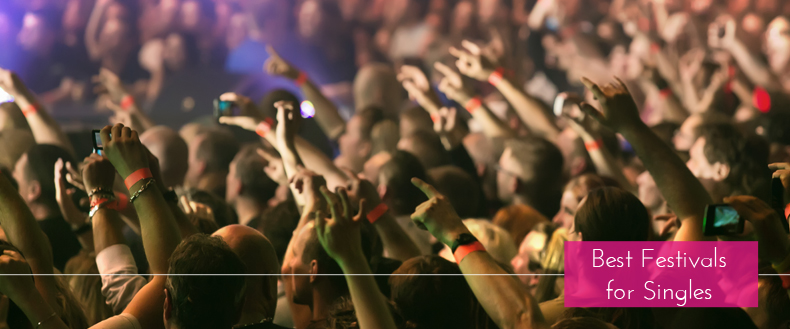 There's no better way to spend a summer's day than outside with good friends, cold beer and great music! Grab your best outdoorsy outfit and check out our guide on some of the hottest music festivals happening in Canada AND stateside this summer.
 1. Osheaga
Everyone's favourite Montreal-stationed music fest is back for another amazing year! Featuring Outkast, Lorde and Jack White as headliners, you should expect an incredible day (and night) of musical pleasure. And since you're in one of Canada's most romantic cities, why not meet up with a date through the QuestChat App – it has location-based tech to help you find people close by!
 2. OVO
In the mood for some hip-hop? Head to the T-dot in August and check out the OVO festival. You can listen to the sweet sounds of Frank Ocean and James Blake on August 4th at the Molson Amp and then ball out to Drizzy and Outkast the very next day. I'm sorry Miss Jackson, this festival sounds KILLER.
3. Electric Daisy Carnival
If you're on the East Coast check out EDC's NYC stop; West Coasters will get treated to a Vegas festival. No matter what location you choose, expect to have an outrageous time listening to some of the best EDM artists currently making music! Performers include Tiesto, Calvin Harris, Martin Garrix and Afrojack.
 4. Bonnaroo
One of the hottest music festivals each year is Bonnaroo. Offering a more laid back lineup (read: Elton John, Vampire Weekend, The Flaming Lips), this annual Tennessee event is perfect for couples. Cozy up to each other in that southern sunshine and listen as Lionel Richie croons on about falling in and out of love. You can pump the energy back up once Skrillex hits the stage – wait, does he really fit in there?!
 5. Boots and Hearts
Don't worry country cuties, there's an amazing summer fest for you too! Boots and Hearts in Bowmanville has got you covered with tunes from the likes of Blake Shelton, Luke Bryan, and Toby Keith. All you gotta do is bring out those cowboy boots.