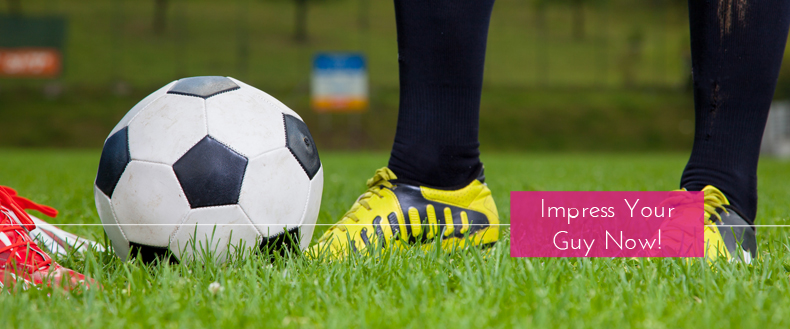 Want to treat your guy to the ultimate date? Forget the usual dinner and a rom-com shtick; pump him up with a special day out involving only HIS favourite things. Whether he's a total car junkie or a sports enthusiast, this list has got your dude date planning totally covered!
1) Sports Game – Prep for some serious lovin' after you hand him tickets to a ball or hockey game. Watching his fave team from the sidelines with a beer in hand and his lady by his side – it doesn't get any better. Unless his team wins, in which case get your "Best Girlfriend Award" speech ready.
2) Motorcycle/Luxury Car Driving – Get him a few hours worth of training on a Harley or buy him a racetrack package that puts him in the driver's seat of a Ferrari. These are the kind of dates guys love – they get a chance to fulfill all of those little boy fantasies in one shot! Imagine how hunky he's going to look on that bike? Big win for you too!
3) Driving Range – You could swap this one for an actual round of golf or even mini-putt depending on what you think he'd like best! Strike up some friendly competition while you're out on the course to keep things spicy, or ask him to "teach" you how to swing the club. He'll end up having a killer time and it'll still feel like an intimate day date.
4) Concert – Heard that his favourite band is coming into town soon? Pick up a couple of tickets and surprise him! Jamming out to awesome tunes together is always a recipe for date success, plus you can bet on him being super excited that you planned the whole thing without his knowledge.