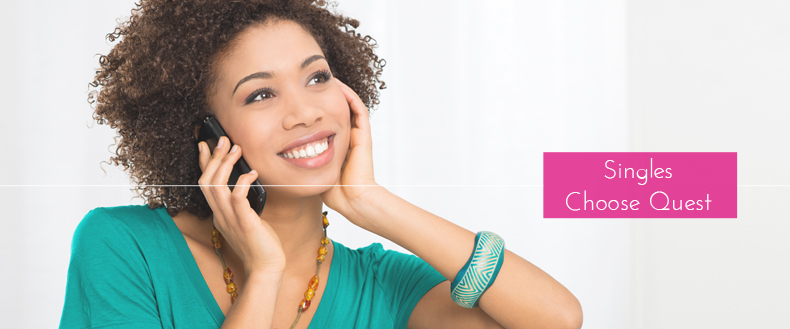 If you've ever questioned whether QuestChat is the right option for your dating life, then this list is definitely for you! There are a ton of reasons why Quest is North America's busiest chat line, but we'll narrow it down to a solid three.
Put a Face to the Voice
With Quest you get so much more than just a phone chat – you actually get to see the face that goes along with the voice! When singles upload their personal photos to the QuestChat app, you instantly get access, which makes having a conversation with a stranger a lot more comfortable.
No Distractions
Forget loud bars – now you can easily meet and talk to singles without any distraction. And the number of people you''ll get to talk to in one night? Leaps and bounds above what you'd get on a regular night out.
Local Matches
The location settings on the Quest app are totally awesome! When you update where you are, the app automatically filters who is available to phone chat nearby. Of course you also get access to people who aren't as close in proximity, but it's always nice to have the option of talking to singles from your own 'hood.