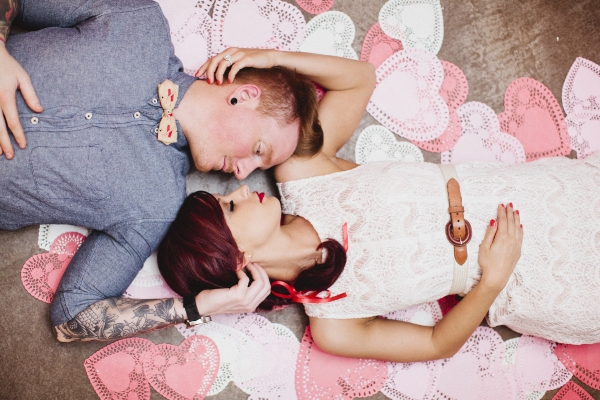 Sweet Gift Ideas for your Valentine
Less than weeks to go and still wondering what to get that special someone for V-Day? Even when searching Chat lines for local singles, I am sure a lot of people are asking the same question; What do I get for Valentine's gifts?
Here are some of the most popular gift ideas this year;
For Her
This cute little item is one of my faves! From  $25 @ www.Bellaj.com
Burn these candles and you'll discover a secret piece of collectible jewelry.  A few select candles will contain an extraordinary $10,000 diamond charm!  I want one! 
Map of the human heart….
Map out where you first met, where you live now, or another place of special significance and you'll get a personalized jigsaw puzzle featuring that location. Extra sweet is the heart-shaped center piece 39.95 Signals.com
Love shines bright, on your ears tonight….
Love shaped earrings…need I say more? It's written on your face my love! Or at least very close to your face! Do earlobes count as the face?
$18 and up Etsy.com
For Him or both of you
I guess these can be called unisex too. These are really adorable, for either a long-term or a hint to say "I wanna hold your hand" you can't go wrong with these smitten mittens….er…smittens? um…mittens for the smitten? $60, Etsy.com
Plant it….a daily reminder of your beloved and great for getting oxygen in your place too!
If a dozen long-stems won't do, consider a lucky bamboo plant that's been trained to form two hearts ($29.98 and up), ProFlowers.com
For anyone…or just do it as a Valentine's gift to the planet
This one is my fave, no surprise there huh?
If your honey has everything, spend your money on a worthy cause like the Save the Manatee Club, or hundreds of others that are meaningful to you two or just to you…
There you go kiddies! A few ideas to get the creative juices flowing and make you number one with your hun-bun
Peace and LOVE