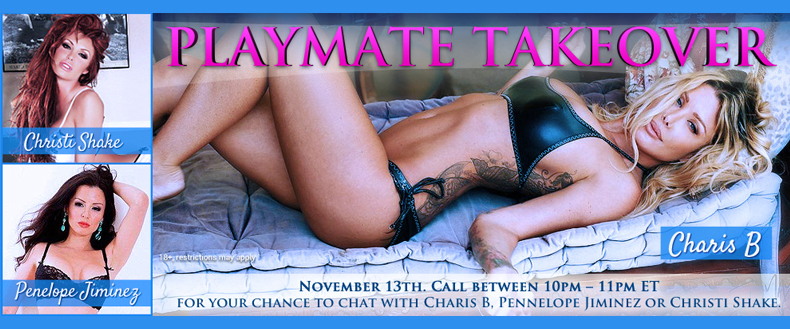 Listen up, guys! We're hosting three gorgeous playmates on QuestChat for one hour only this Thursday November 13th from 10pm-11pm ET.
Call in your chance to chat with Charis B (February 2003 Playmate of the Month), Pennelope Jiminez (March 2003 Playmate of the Month) or Christi Shake (May 2002 Playmate of the Month). These gorgeous women will be on the line for a whole hour waiting to hear from you. They can't wait to answer your questions and get the party started!
Call 1-877-497-0111 or find your local number on our home page here. Remember, there will be a lot of callers – so if you don't hear their voice greetings right off the bat, try again throughout the hour.